TheClown. Episode 1
Once upon a time in the Great Idiocratic Reign…
In the solitude of your workplace, when you are busy torturing employees and eating the shit of your boss, it often happens that you feel that emptiness in your heart that drives you to seek some human warmth on a carnal trade website.
It is by chance or by an evil plan of fate, that a sugardaddy in desperate need of affection and a clown lacking attention meet.
This is the story TheClown and his sugardaddy TheBrownMan and their prohibited love. Their love is forbidden by the Order-of-Conduct, where are collected the rules of the Great Idiocratic Reign. So they are forced to live their love into hiding.
Between the two is an overwhelming passion, weekends in the country, eating together in the trough of pigs, passionate facesitting sessions, the two become inseparable.
Only a third person is disturbing the wet dreams of the two lovebirds.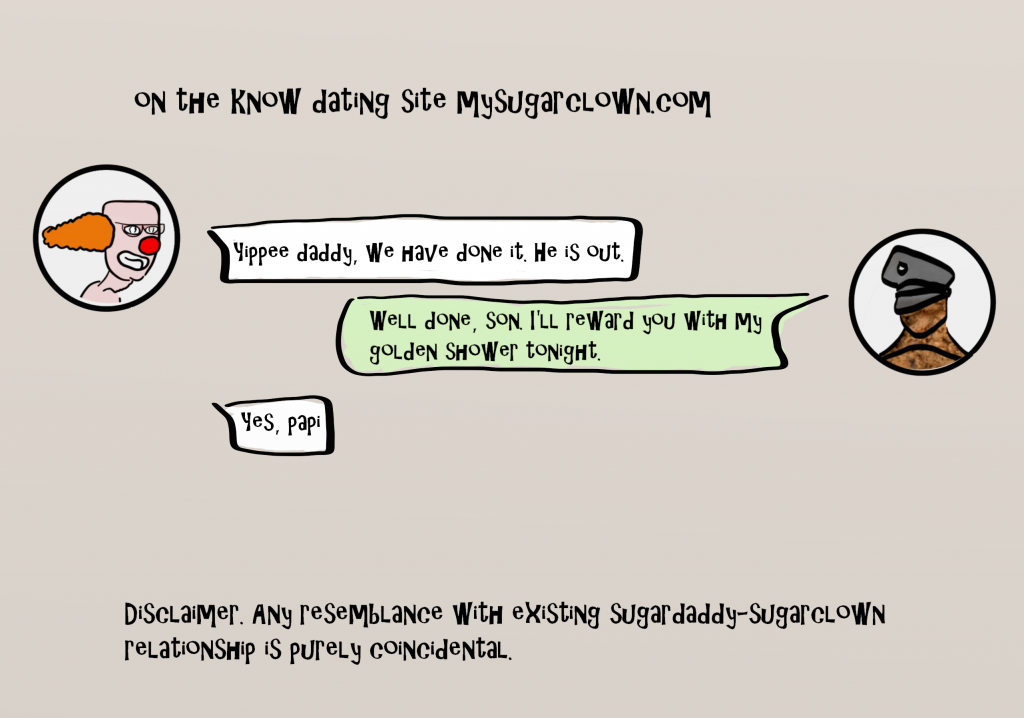 On the know dating site mysugarclown.com
TheClown: yippee daddy, we have done it. He is out.
Sugardaddy: well done, son. I'll reward you with my golden shower tonigth.
TheClown: Yes papi.
Disclaimer. Any resemblance with existing sugardaddy-sugarclown relationship is purely coincidental.